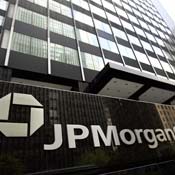 JP Morgan upgrades Transocean
July 9 (Reuters) - J.P. Morgan Securities upgraded Transocean Inc (RIG) to "overweight" from "neutral" on Wednesday, a day after the world's biggest offshore drilling contractor said it received a lucrative five-year contract.

Transocean said on Tuesday one of its deepwater drill ships was given a contract worth a record $650,000 per day. The contract is expected to start in March 2010 and generate revenue of $1.19 billion over the five years.

JP Morgan said recent contracts including the Transocean one indicated the deepwater market is strong.

"(Transocean's) valuation does not reflect visibility and strength of deepwater market," the brokerage said in a note to clients.