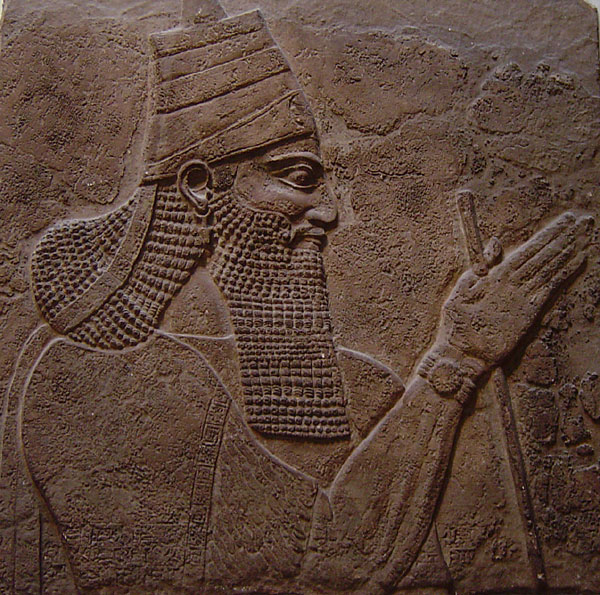 Note Tiglath's expensive wrist watch!
Science Daily:
Archaeologists Find Cache Of Tablets In 2,700-year Old Turkish Temple
.
"Tayinat was destroyed by the Assyrian king Tiglath-pileser III in 738 BCE, and then transformed into an Assyrian provincial capital, equipped with its own governor and imperial administration," says Harrison. "Scholars have long speculated that the reference to Calneh in Isaiah's oracle against Assyria alludes to Tiglath-pileser's devastation of Kunulua – ie, Tayinat. The destruction of the Luwian monuments and conversion of the sacred precinct into an Assyrian religious complex may represent

the physical manifestation of this historic event

."



The temple was later burned in an intense fire

[a.k.a. conflagration] and found filled with heavily charred brick and wood which, ironically, contributed to the preservation of the finds recovered from its inner chambers.