This is the Whirlpool Galaxy M51a aka NGC 5194 and it's companion NGC 5195.
They have slightly different redshifts but are obviously connected.
NGC 5194 has a redshift of 463 ± 3 km/s while NGC 5195 has a redshift of 465 ± 10 km/s.
They are two of the galaxies in the M51 Group.
The redshifts in the M51 Group range from 260 ± 5 (UGC 8331) to 593 ± 4 (UGC 8313).
There are also quasars in the Whirlpool galaxy (obviously with extremely high redshift) yet another miracle.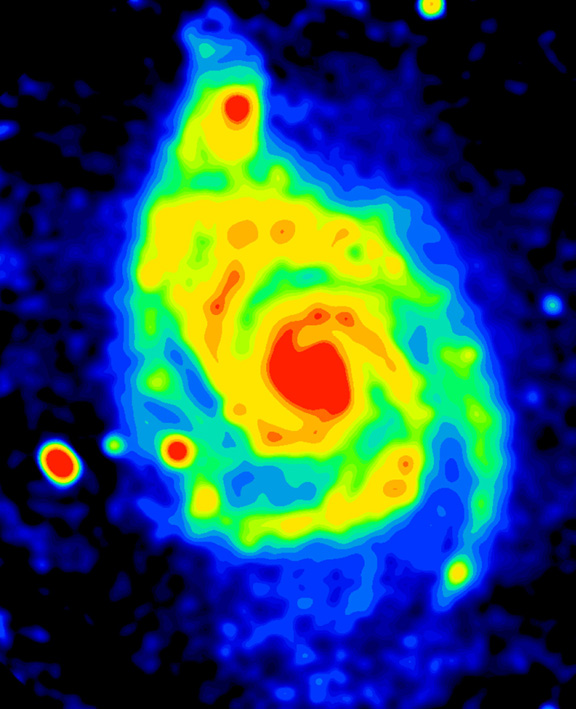 An interesting note: the Whirlpool Galaxy is said to be so bright that the planets near the center never experience night.