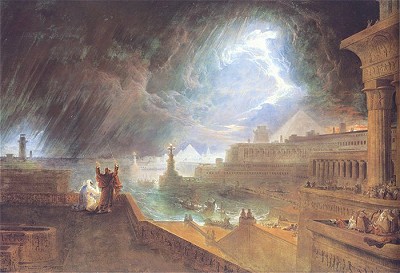 Jerry Corsi:
Israel finds huge natural gas reserve
. (Hat tip: Music Row Blogger)
NEW YORK – A huge deep-water natural gas find off the coast of Israel promises to be a boon to the Jewish state's economy as well as a stimulus to other developers searching for offshore oil and natural gas in the Mediterranean.

Noble Energy, a New York Stock Exchange-listed company, has discovered an estimated more than 3 trillion cubic feet of natural gas in three high-quality reservoirs drilled in the company's Tamar No. 1 well in the Mediterranean Sea, about 56 miles off the Israeli northern port of Haifa.

Noble Energy drilled the Tamar No. 1 well to a depth of about three miles, beneath 5,500 feet of water.

The find is significant for those who believe the Bible indicates Israel is sitting on a massive oil reserve that would reshape the geopolitical structure of the Middle East.

The find also lends support to the abiotic theory of the origin of oil that holds oil is created naturally within the mantle of the earth, not by biological origins. ...

"This is one of the most significant prospects that we have ever tested and appears to be the largest discovery in the company's history," he continued.

"We are witnessing an historic moment in Israel's energy market," Israel's National Infrastructure Minister Binyamin Ben Eliezer told Reuters. "If it turns out in a few weeks that the indicators received in recent days are true, then we are talking about the biggest find in Israel's history."