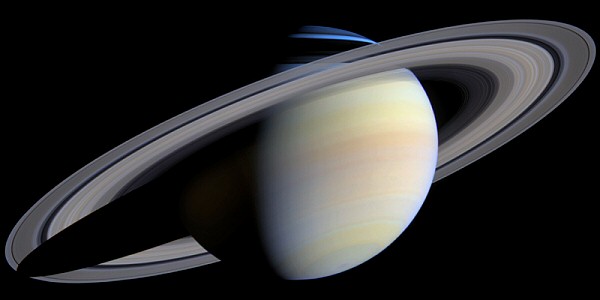 "When first observed by Voyager, the spoke movements [of Saturn's Rings] seemed to defy gravity and had the scientists very perplexed. Since the spokes rotate at the same rate as Saturn's magnetic field, it is apparent that the electromagnetic forces are also at work." -- Ron Baalke, astrophysicist, 1998
Gravitation has nothing to do with it.
Science Daily:
Wind Estimate 'Shortens' Saturn's Day By Five Minutes
.
ScienceDaily (July 30, 2009) — A new way of detecting how fast large gaseous planets are rotating suggests Saturn's day lasts 10 hours, 34 minutes and 13 seconds – over five minutes shorter than previous estimates that were

based on the planet's magnetic fields

.

The research, published in the journal Nature on July 30, was carried out by an international team led by scientists from Oxford University and the University of Louisville (USA).