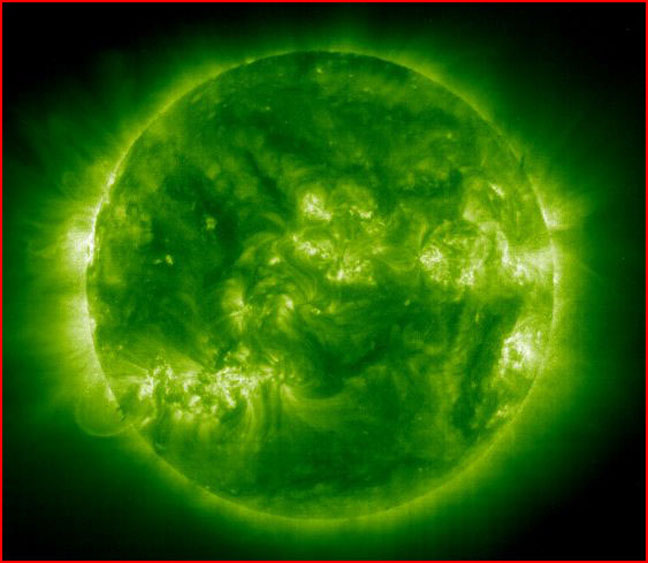 "Favorinus, in his Univeral History, says that Democritus said of Anaxagoras, that his opinions about the sun and moon were not his own, but were old theories, and that he had stolen them." -- Diogenes Laertius, historian,
3rd century
"He [Anaxagoras] asserted that the sun was a mass of burning iron...." -- Diogenes Laertius, historian,
3rd century
"... Sotion, in his Succession of the Philosophers, says, that he [Anaxagoras] was persecuted for impiety by Cleon because he said that the sun was a fiery ball of iron. And though Pericles, who had been his pupil, defended him, he was, nevertheless, fined five talents and banished ... and that he was condemned to death in his absence. " -- Diogenes Laertius, historian, 3rd century
"The form of the corona and the motion of the prominences suggest that it [the sun] is a magnet." -- George E. Hale, astronomer, 1913
Some imbecile named "Joe" the Plumber made the ignorant and uneducated remark that the ancients "saw the sun as a disk in the sky and nothing more." Having recently been focused on Diogenes Laertius, I knew this to be a lie. Anaxagoras said the sun is a mass of burning iron. So I went to see if Anaxagoras's statement is accurate. Guess what? The sun is in fact burning iron:
The Surface Of The Sun
.
While the gas model has enjoyed popular support over the past 50 years, that has not always been the case. In fact astronomers of 100 years ago believed in a predominantly iron sun, most notably Dr. Kristian Birkeland. ...

The surface crust of the sun is mostly made of iron.
Science Daily:
The Sun: A Great Ball Of Iron?
ScienceDaily (July 17, 2002) — For years, scientists have assumed that the sun is an enormous mass of hydrogen. But in a paper presented before the American Astronomical Society, Dr. Oliver Manuel, a professor of nuclear chemistry at UMR, says iron, not hydrogen, is the sun's most abundant element.
TheSunIsIron
.